Business Directory
"Support our local businesses"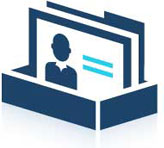 How to create a Business Listing
Create a business listing now
To do so we use an 'online form' which instantly creates a business listing.
Register with us
Have your images ready before creating to your listing (how to resize your images).
Login to the website
Click Create Business Listing link
Fill in the form and we will notify you when your business page is online!
By post
Download, print and fill out the application
[download id="26″ format="2″]
Mail it to us with a CD of your images OR
Mail it to us then email the images using our Enquire & submit form
(select the topic 'Business Listing images' and image upload buttons will become available)
MORE QUESTIONS? Feel free to contact us.