Business Directory
"Support our local businesses"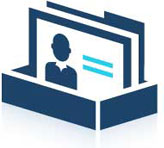 Business listing payment
Your business listing has been submitted! It will appear at in the directory shortly. Please pay by one of the methods below within 7 days.
Standard = $50 per year
Premium = $200 per year
Payment methods
Pay online with your credit card
Write a cheque to Foster Chamber of Commerce and post to:
Foster Chamber of Commerce – Business listing
PO Box 242,
Foster, Vic 3960
PLEASE WRITE THE LISTING BUSINESS NAME ON THE BACK
Transfer funds to our bank account:
Bendigo Bank
BSB: 633000
Account number: 119086544
(please add your name or business name as appears on the listing as a reference)
All proceeds from advertising sales will be reinvested in the web site to ensure it is maintained professionally and well. Any excess will go back to the local community.
You may also be interested in our homepage Banner Advertising.
To learn more about who's behind the site or leave a question, suggestion or just a comment, please visit the Contact us page.