Business Directory
"Support our local businesses"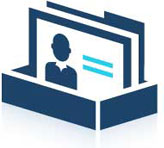 How to resize your images
Resizing images before uploading to a website or sending via email
Some images can be too large to upload (especially if you have a slow internet connection speed). These are all FREE tools to bring those 5-10Mb (Megabyte) image files from a camera down to transferable size over the internet.
Picassa. A highly recommended free image organiser and editor for any computer.
Preview (Mac only) which comes with your Apple computer or iPhoto which comes with the iLife suite.
Picresize online service (no download required). Upload your photo, resize, then click Save to Disk.
In general, try to aim for a maximum dimension of 800px (pixels) wide or 300Kb (Kilobytes) maximum file size.
The file type for uploading to your business listing can be .jpg, .png, .gif.